Overalls helps you Grow Your Groceries
Drawing on 25+ years of experience growing food in the Deep South, we'll take your food garden dream and make it a reality. We offer turn-key & DIY food gardening support services here in NE FL: Raised beds, built and planted to get you started. Micro irrigation so you don't have to worry. Ongoing maintenance & education to keep you successful. We'll help you #GrowYourGroceries the easy way by sharing our expertise & doing the hard work for you.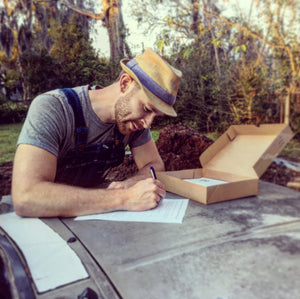 1) Design
Most projects begin by scheduling a site visit for us to confirm the best spot for your garden, help you imagine your food garden design, and, together, make a plan to get you growing your groceries. Based on your food garden dream, preferences, and price-point, we'll provide a design concept and estimate for your review. Next...
2) Installation
We'll line up materials and install raised beds filled with our Magic Mix and set up an automatic micro irrigation system to make sure everything thrives. So far as seasonal veggies and herbs, we'll give you a list of options. From here, you have a couple of choices...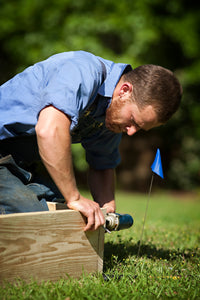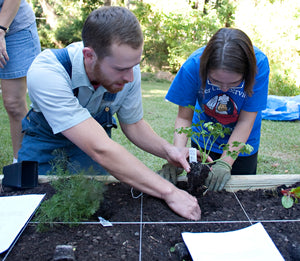 3)Planting
If you opt for our turnkey planting service, we'll source & bring seasonal plants & seeds (based on your preferences), and when we plant, you're encouraged to join in for a hands-on, co-planting tutorial to learn all you can. A few weeks later, we will invite you to a free, post-planting, video-call to ensure everything is growing to plan, to advise on next steps, and answer your questions.
4)Maintenance & Education
Different food gardeners need different support. We offer:
Seasonal Support. We will come seasonally to ReFresh and (re)Plant; alternatively, if you simply need a garden coaching session, we can do that, too. (By default, we offer DIY resources & seasonal support every spring & fall to all Overalls customers).
Monthly Support. We will check on and maintain your garden monthly to keep things tidy and productive, so you can just do the easy things, rest assured, and harvest the bounty. Feel free to join us in the garden for Q&A as we work.
Today or in the future, visit Overalls.Support to request service.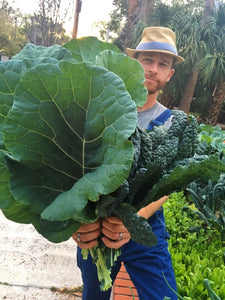 Most Projects Begin with a Site Visit